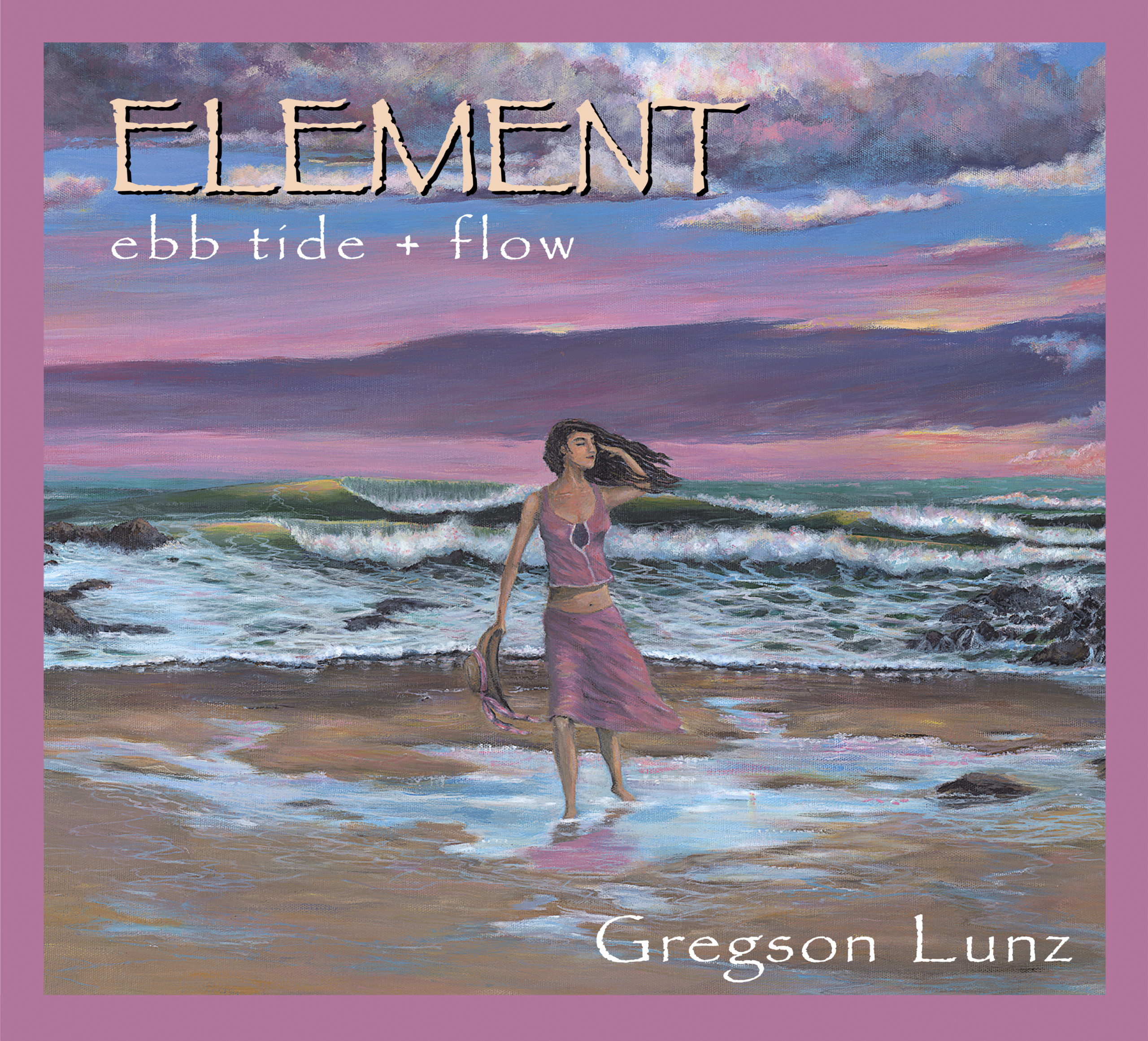 I am very excited to be releasing the new album, "Element ebb tide + flow." Dedicated to people who make their home by the sea and those who must return to visit her shores, I have concentrated on music and lyrics that keep the ocean as the centerpiece in most of the songs. A rock album with influences from the Caribbean, Polynesia, Ireland, Portugal and the 60s California surf culture. Percussions were a major part of the sound and drummer, Gerry deBronkart was up to the challenge as we used drums from all over the world. Rhythms are mostly acoustic guitar as I wanted to keep a folk / woody side and then incorporate electric guitar, dobro, slide, bass, keyboards and sax.
With every move away from the familiar, there comes risk, but that is part of the ocean lifestyle. We visit the ocean's unknowns every time we enter that world. Creativity is the same in that aspect. How will these sounds join in musical marriage, how will they translate to the listener? But creativity is absent without a "go for it" attitude.
I hope that you enjoy the music. Let me know and join me at Gregson Lunz Music and Art on Facebook. Join "The Crew" to get more updates and discounts.
Gregson
About the author : admin