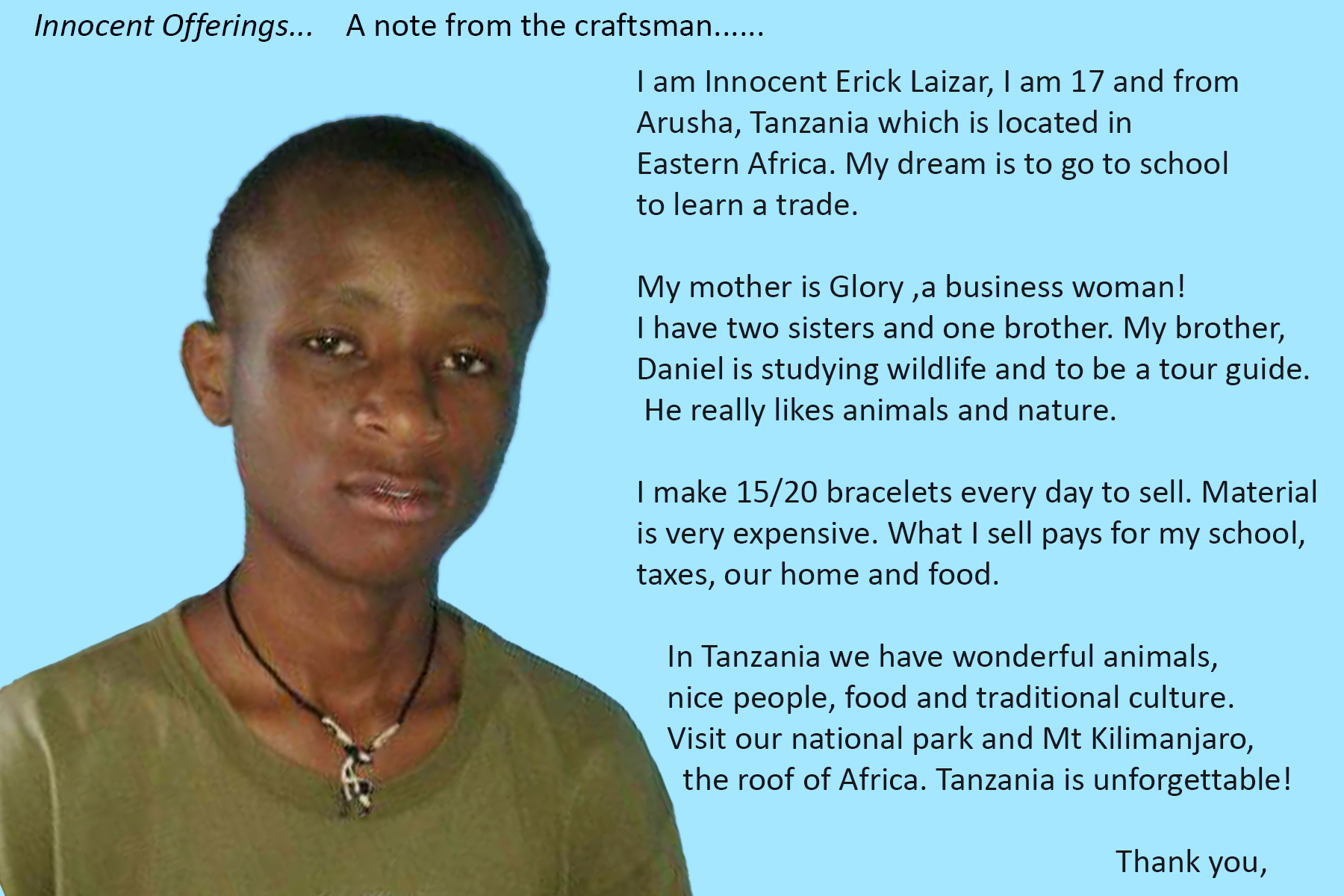 Beautiful Beaded Bracelets Wear a story of giving back.
Wear something with purpose: It was over 1 year ago that I met a wonderful young man on Facebook from Tanzania. His name is Innocent Laizer. I learned that he helped his mother make beaded jewelry to support their family. These bracelets are unique, well made and represent the beautiful colors of Africa.
We are now making his collection available to you through "Innocent Offerings".
The bracelets look great alone and are incredible when stacked. For a truly stunning look, wear the entire collection